Phillip Sorensen
Barrister
About Phillip Sorensen
Prior to joining the bar in December 2013, Phillip practiced as a solicitor of the Supreme Court of Queensland for 27 years.
Phillip has a broadly based practice in the following areas:
Alternative Dispute Resolution - Mediation;
Equity - Family Provision, Real Property, Trusts, Wills and Probate and Estate Litigation;
Family Law - Children, Property and Spousal Maintenance.
Phillip was trained as a mediator at the Queensland University of Technology is happy to undertake work as a mediator in disputes.
Having undertaken the Child Representative training course in 1993, Phillip acted as a Separate Children's Representative (now Independent Children's Lawyer) in many Family Law matters.
In 1995, Phillip established a legal practice which became known as Sorensen Legal and practiced wide variety of areas including Family Law, Conveyancing and Mediation.
During his time in sole practice Phillip successfully undertook work as a prosecutor on behalf of the Building Services Authority which included extensive trial work as Solicitor Advocate.
Phillip taught the course, 'Basic Family Law' at Toowoomba TAFE (now SQIT) for many years and became an Accredited Family Law Specialist in 1997.
Sorensen Legal merged with Groom & Lavers on 1 January 2001 when Phillip became a 'Partner'. During Phillip's years as a partner at Groom & Lavers he practiced predominantly in family law and was heavily involved in Estate and Wills litigation and Commercial work.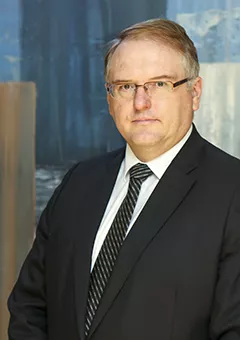 Ph: 07 3236 3224
Level 15, Inns of Court, 107 North Quay, Brisbane QLD 4000
Memberships
Queensland Bar Association
Family Law Section of the Law Council of Australia
Family Law Practitioners Association of Queensland
Australian Institute of Family Law Arbitrators and Mediators
Society of Trust & Estate Practitioners (STEP): Member STEP Queensland branch
Selden Society
Papers & Publications by Phillip Sorensen are now listed on the Papers & Publications page ›